Skill and expertise to turn your projects into reality.
Our company has a long record of expertise in the production and installation of aeraulic systems. With the creation of the MA-Spiro division, we have evolved from the manufacturing of rectangular ducts to the production of round (spiral or calendered) ducts and aluminium/ polyurethane sandwich panel ducts. Our highly flexible manufacturing process allows us to adapt our products to the customer's individual needs, providing a high level of customization, which includes ducts insulation.
From the consultancy phase of projects through to design (which includes assessments on site and CAD plans implementation) and ducts production, we guarantee quality systems installed in good time.
We also sell aeraulic components and devices such as air vents, fabric ducts, shutters, and air extractors.
A 40-year history at a glance
1975
Andrea Manenti and his brothers Luciano, Lario and Silvano found the company.
2005
The Maspiro division is created: production now includes round and sandwich panel ducts.
2013
As a result of the company's executive reorganization, a new technical manager is appointed.
2013
SOA certification (OS28 category)
2014
A new product line is created and a PDF3 flange system introduced.
2015
CE certification for smoke extraction ducts is granted.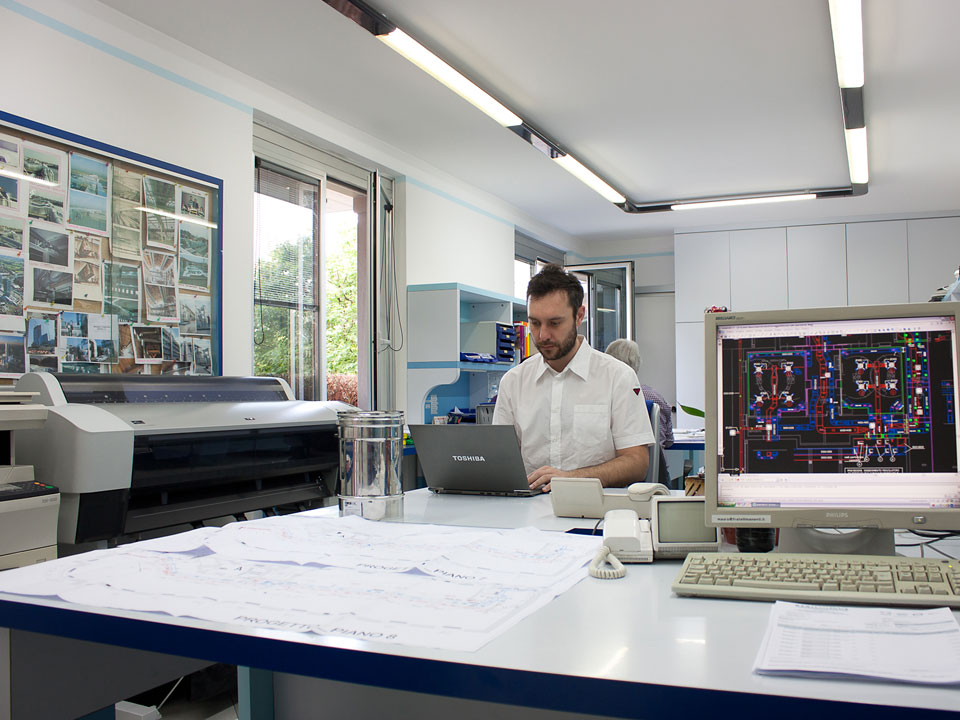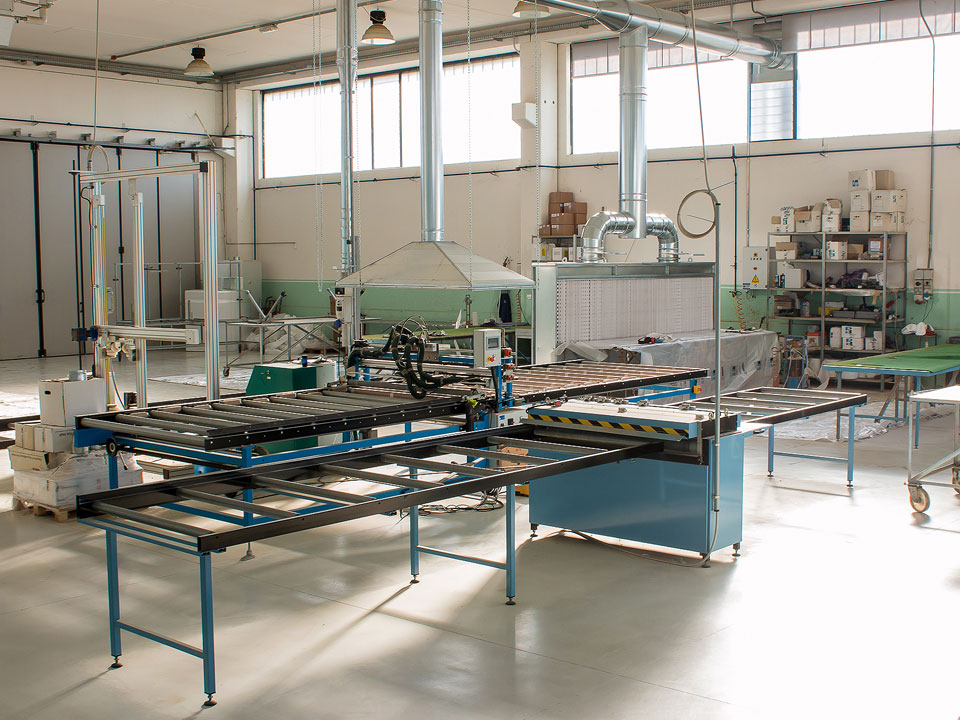 Where We Are Today.
A perfect machine for quality results.
To achieve the best results, a team must work closely together.
At our premises, in Grumello del Monte (BG), the staff of the technical office, the skilled workers employed in the three factories, the assessment analysts, and the assembly teams communicate and collaborate to reach high levels of quality and solve problems that may arise quickly and practically.
500.000 KG
of ducts produced every year
4.000 MQ
the total space of our offices and production facilities
20.000 MQ
of sandwich panel ducts produced every year